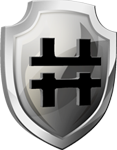 Underworld is an non-profit grassroot organization founded in Norway in 1999, with a goal to work on general awareness-raising efforts on cyber-crime and immoral deeds on the Internet.
We specialize in creating a level and friendly environment for security research and debate, creativity and have a fixed goal to help achieve a better online society for the greater good of the Internet.
Some of our highlighted projects can be found on this page. If you would like to join us, please read our about-page and move on to contact us.