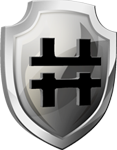 We at Underworld would like to say thank you to all of those companies and entities who are contributing to our cause.
Without your effort, we as a non-profit organization, could not keep giving away services and foster much needed research.
Those sponsoring us usually gives us hosting, bandwidth, data, manhours, domains or some funding to keep our services running.
Some of our most important sponsors: