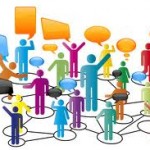 Underworld have IRC-servers connected to several big and open IRC-networks.
Networks where we are currently represented with one or more servers are EFnet, Quakenet, IRCnet, Rizon, Netgamers, SwiftIRC, DALnet and IRCsource.
We have in the past been linked to Undernet, Criten and Galaxynet
On the different pages about the networks, you can read more about the services we provide on a daily basis to thousands of users from all over the world.